WHY CHOOSE 360 DEGREE DIGITAL?
Trust. So many people ask for it, but so few are willing to earn it.
When you choose an Internet marketing firm to represent your company, you want to know that every dollar you put into growing your online presence is being wisely spent and will pay you a dividend. You want to know that the work is being done right, and the right work is being done. Ultimately, you want to be free to concentrate on running your company and serving your own customers, not worrying about where new business is going to come from.
You want someone you can trust.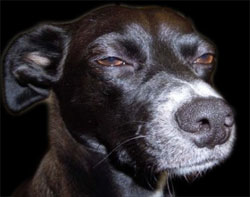 Maybe you've been burned before like so many others who have wasted their money with fly-by-night marketing consultants and inept Website designers. Unfortunately, our industry is full of modern day "snake oil" salesmen who promise the world but never deliver.
We're not here to ask for your trust. We're here to earn it.
We guarantee everything we do. If you're not completely satisfied with the job we've done, you don't pay for it. It's as simple as that.
Talk to us. Tell us about your business, your expectations and your goals so we know how best to help you. Then let us show you what we can do.
It's the best way we know to earn your trust.